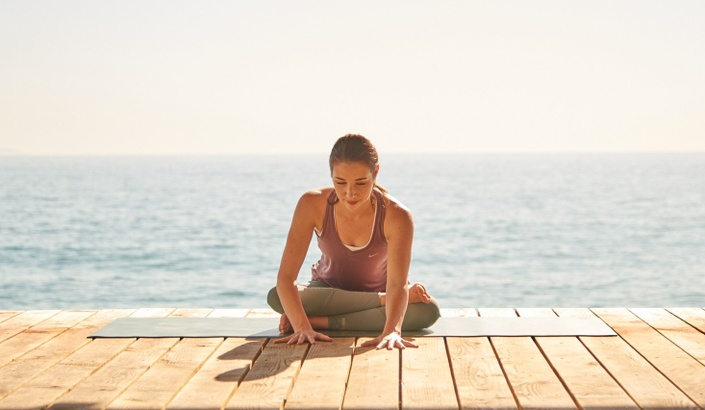 Online Yin Yoga Teacher Training
Get certified to teach with this Yoga Alliance approved teacher training program
Enroll in Course
Welcome to our Online Yin Yoga Teacher Training program!
This course offers all the benefits of online instruction:
Convenience, flexibility, and a comprehensive curriculum that can prepare you for students at every stage of their practice.
The course is approximately 30 hours long and includes visual learning tools, video sessions, a copy of my book "Yin Yoga: Stretch the Mindful Way" as well as a printable training manual
Who is this for?
Yoga teachers who wish to offer yin yoga classes
Students who love yin yoga and wish to know more about the practice
Experienced yoga instructors looking for new information and ongoing training
New instructors looking for guidance and support
Anyone who loves Yin Yoga
Certification
Our course is Yoga Alliance certified. Yoga instructors currently registered with Yoga Alliance will be able to use this course for continuing education credits.
Upon completing the course quiz, you'll receive a certificate of completion which can be submitted to Yoga Alliance for 20 non-contact hours of continuing education.
What we offer
We've developed our course materials here on site after years of experience, practice and feedback from current and former students and instructors.
All of these materials will be available to instructors throughout the program, accessible from anywhere, 24 hours a day.
Lifetime access to the program. Once you enroll, you automatically get access to new modules and lessons as they become available.
This course also includes...
a FREE copy of Kassandra's book "Yin Yoga: Stretch the Mindful Way" sent to you by mail!
And...a printable PDF Yin Yoga Teacher Training Manual. Over 100 pages of information to assist your learning.
Your Instructor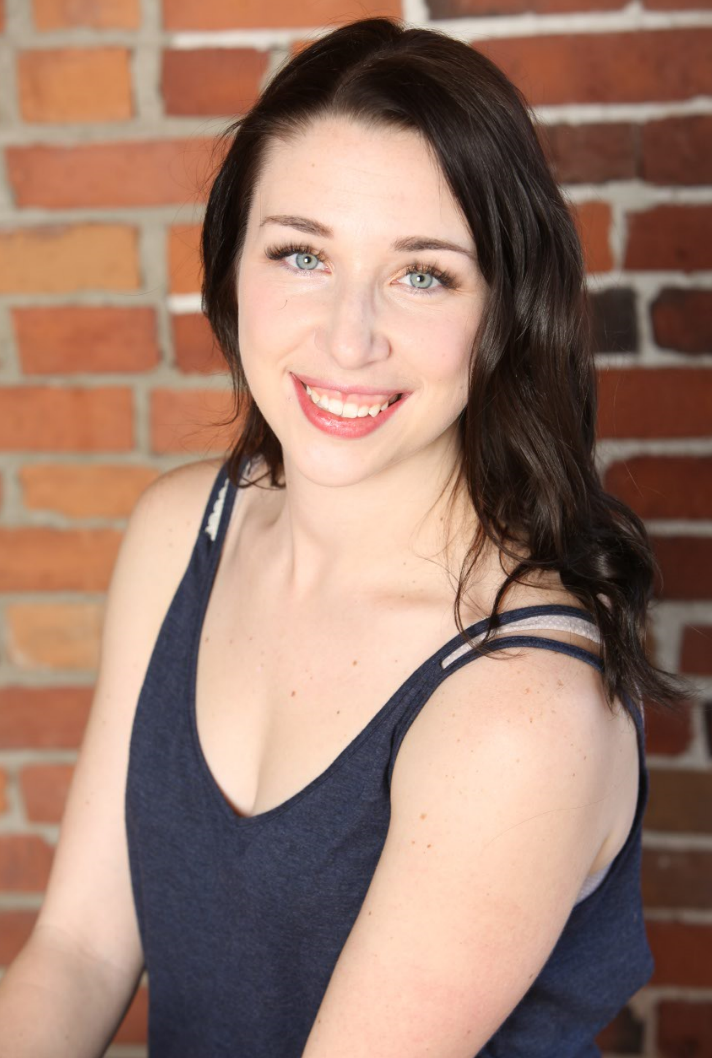 I'm an Ottawa-based Yoga Instructor on a mission to help others feel great with yoga. I started practicing yoga in 2008 as a way to become more flexible and learn to manage stress and anxiety. Little did I know in a few short years I would have the privilege of becoming a teacher, passionately committed to sharing yoga with others who, like me, were sick of feeling less than vibrant.
Before I started practicing, I barely had any energy, I couldn't quiet my mind for a single minute and always seemed to have aches and pains in my legs and lower back. Once I started practicing regularly, bit by bit I became stronger, calmer and braver. Yoga is now ingrained in my daily life in a fundamental way. It helps me meet any challenges I may face by teaching me to be present, focused and receptive.
Through my Yoga with Kassandra YouTube channel, I've been able to introduce Yin Yoga to hundreds of thousands of people from across the globe. What started as my own personal sadhana to ease stress and anxiety quickly unraveled into my greatest passion, an exciting career and a whole new way of life!
My aim is to create accessible, easy to follow yoga classes that you can do in the comfort of your own home.
I hope you find value in my offerings and thank you so much for stopping by.
Testimonials
Jenn Carter
Knowledgeable, well spoken, easy to understand, clear and concise are all ways to describe Kassandra's Yin Yoga Teacher Training. She is just incredible, especially in the way she breaks down and introduces Yin Yoga's origin, principles, benefits, preparation, poses, and the differences between yin and restorative yoga. This is a highly informative and easy to digest training. Our bodies all need yin yoga to help us find better balance inside and outside of ourselves, and I'm so excited to be able to put this new knowledge to use in my daily life and yoga classes. Thank you 'Yoga with Kassandra' for opening my mind, eyes, and heart to the very beautiful and beneficial world of yin yoga!
Amanda Smith
I fell in love with yin yoga on Kassandra's Youtube channel. After doing many of her classes I was so excited to be able to take my practice deeper and learn more. Kassandra really dives deep and shares her knowledge all about yin yoga. From the basic principals to chakras and meridians this program really will give you a well rounded experience that will make you fall deeper in love with such a special practice!"

Sabina Ciccone
Yin Yoga was not part of my previous training, so I enjoyed it a lot. Kassandra presented it so well, clearly presented and easily understandable, using great examples. In all modules her compassion and enthusiasm for Yin Yoga is noticeable and really raised my interest as well. Especially all that little cues and the connection between body and mind was explained super well. I love practicing with her and would love to learn more!
Kelsey Pyle
If you would have asked me what I thought about Yin yoga before I took Kassandra's modules, I would have said I hated it. It was excruciating pain and misery for me. The moment I watched those modules, everything changed. Kassandra did such a wonderful job explaining the principles of Yin yoga and all the ways it could benefit me (especially through modification). Yin yoga is now a crucial part of my weekly practice and I have Kassandra's wise guidance to thank for giving me access to such a valuable tool. 😊
Louise Antippas
The course on Yin Yoga Kassandra delivered was a welcome addition to a training that focused mainly on hatha, vinyassaandkundalini. I want to thank you Kassandra, I am grateful for the genuine enthusiasm, clarity and passion you shared during these lectures. Your knowledge, passion and expertise has inspired me to delve further into this practise. I loved learning the background to yin yoga and the real benefits of yin. Before I had studied these modules I never really had the inclination to try yin, by the end I was realising the benefits of this type of yoga and excited to delve more deeply into it. Thank you for awakening a curiosity in me to begin a yin practise of my own.
Kim Joanna Robinson
Kassandra's yin yoga module gave me a great overview over how to teach yin yoga. It helped me understand & comprehend the concept of Yin yoga fully and left me feeling more knowledgeable, strong in my practice, hungry to learn more and confident to teach. Thank you Kassandra for holding the space to learn and grow in so many ways. You are a bright light in this world! I look forward to passing on this knowledge to as many others as I can.
Amanda Anderson
In terms of the yin yoga module you taught in Brett's YTT I can honestly say I loved it. I had never really done much yin yoga before and I found your module so informative and your teaching style relaxed, approachable and easy to understand. I'd definitely recommend anyone thinking about undertaking your training to go for it, they won't regret it.

Amandine Crabos
Wonderful! It was the first time I was taking an online training and I totally loved it. The content was very clear. I especially liked to be able to do it at my own pace. The video support allowed me to press pause button whenever I needed extra time to take notes or take a look at the book for more information (or look into the dictionary since English is not my mother tongue!). So I feel like I could go deep and "digest" all the information. Furthermore I did not feel alone, since I used the discussion section to post a comment and got a feedback. So THANK YOU Kassandra for this wonderful training, and all the work you accomplish, you really are an inspiration to me!
Brianne Grogan
I'm so excited to be 100% complete with this training (it was a PLEASURE to go through) and start creating some sequences of my own! Thank you for such wonderful, clear, concise, and thoughtful material.

Katelyn Meithof
Thank-you so much! I signed up for this as more of an introduction into teaching yoga because I was not a fan of yin yoga, and now I absolutely love it. In the 2.5 weeks of going through this course it's made a significant difference in my yoga practice. I loved learning everything and I look forward to more information every year. The way you share what you do and encourage others to teach in a way that is right for them is perfect. I can't say thank-you enough!!!
Saskia Bolscher
Hi Kassandra, I've just completed the course and I loved it! It's very informative and I really appreciate all the tips you give, and also the 'Holding Space' module was very helpful. Excellent course. It's also really great to have lifetime access to the content so I can refresh my memory as and when needed.
Kate Evans
This was really wonderful and has guided me to find additional info to advance my practice and teaching. I love that this info will continue to be available to access in the future.

Elena Porciatti
It was a beautiful training and I am so happy to did it. Instead I am practicing and studying yin yoga for two years I learned a lot more. So thank you so much!
Geris Serran
Hi Kassandra - I loved this course! I am an incredibly yang person and I completely see the value of yin. Your book and resources were excellent and I believe has broadened my perspective tremendously. Thanks!
Estefania Diaz
I completed the program awhile ago, but just wanted to say that taking this course was such a wonderful learning experience! Thank you so much for sharing your knowledge and really diving deep into what yin yoga is exactly. Before taking this course I had a lot of misconceptions of yin yoga, but this course has really helped me become more open minded and have a better understanding. It's not always about becoming super flexible or mastering every pose. The changes we go through in everyday life affect our bodies and mind. Thus, affecting our yoga practices and making it a new experience each time. Yin yoga is physically, mentally, and emotionally challenging yet healing as well. Thank you so much for sharing your tips, experiences, and overall knowledge. I really enjoyed taking this course! :)
Natalie Young
This was an awesome course and it truly surpassed my expectations. I did a 350 hour YTT course here in the UK but I didn't have much experience with yin. Since starting this course, I now feel much more confident teaching yin. Thank you so much for creating this course - I'm forever grateful!

Carla Combden
Woo hoo!! That was a bunch of fun and I learned some cool stuff! I nailed the quiz but I haven't even been through all of the material yet. I have been studying the manual tho, I printed it. I am SO EXCITED to receive your hard copy book. I just know that it is going to be awesome. I've been studying yoga for 10 years and I just wanted to do another little training to spice things up. Yin is amazing and tbh, your program is very well done!! I hope to receive my certificate soon, I am going to offer a class at the local studio in the new year. THANK YOU Namaste
Eileen Norton
Completed the course, passed quiz, feeling very emotional. This has been an enlightening and powerful journey. Appreciate the inclusion of a printed teaching manual, which i will now be diving into to deepen my understanding of meridian systems. Thank you Kassandra for making this possible!
Kimberley Downes
Thank you Kassandra, this was such a beautiful course
Julie Anderton
So happy to have been able to take your course and so proud of you for this accomplishment and all the work you put into it. The training was well laid out, I love how there was the visual video segments as well as the online manual to follow the segments with, and of course your beautiful book. I loved that I could control the pace of my learning and complete the segments in my own time, the program was very user friendly. Congratulations to you on your successes and to me for completing my training!!! :)
Marjorie Gast
Thank you, Kassandra, for this insightful training. I have my 200hr certification and am beginning a 140hr Yoga for Warriors (PTSD) track this year. This yin training was the exact step forward I needed to take in my journey as a yoga instructor and within my personal practice as well. Your training was extremely well laid out, your book is lovely, and I truly appreciated every class you taught. I am so excited to bring Yin Yoga to my studio come January! Thank you for your dedication to serve the world with your teachings. All the best to you

Patti Bentley
This training was fantastic. Very thorough, organized well and flowed nicely. I really found it to be beneficial and really enjoyed learning from Kassandra. I especially enjoyed the video modules paired with the manual it really helped to be able to refer back to these and to really understand each section. She is a wealth of knowledge and a teaching inspiration. I got a lot out of this training!

Vanessa Thomas
I've been teaching yoga for about a year and a half. After completing my 200hr YTT I knew I wanted to go deeper and learn more about yin yoga specifics. I was interested in doing an online program to fit in with my busy schedule. I love Kassandra's teaching style as I've taken quite a few of her classes on YouTube so I was really excited to hear she was offering a training course. The course was very well put together. She provided a lot of information that I had not learned before and I have already began to apply them to my teachings. I feel much more confident as a yin yoga teacher and am excited to expand my offerings. I definitely recommend this course to those looking to learn a bit more about the practice and teaching of yin yoga.

Nina Lundgård
Hi Kassandra, I love this course. Thank you so much for making this. Its so inspiring og so very helpfull. Thanks again!

Bev Lindley
Hi Kassandra have just completed the course and just waiting on certificate to be emailed. I have enjoyed learning so much more from your course and thank you whole heartedly for making this possible. I will be teaching more Yin classes from now on.

Luana Marzani
Grazie!! Grazie!! Grazie!!! Lessons are sooo well explained and clear and interesting that even a non-english student has passed the quiz!! I learned such many interesting things to deepen my practice...now I want to remind the names of yin poses in English 'cause I had some troubles with it. Un bacio grande!!!
Diane Durfee
I completed the course today! It was wonderful. I have a lot of practicing coming up before I teach this format. Love yin yoga! Thank you for being my teacher.
Laura Alessandro
Thank you so much for this training! It has been so helpful to enrich my knowledge of yin yoga. I'm going to use most of the information received during my lessons
Andrea Roozekrans
Thank you Kassandra!!! I found out about your yin training through my 200-hour YTT training with Brett Larkin, and seeing your yin videos through her training. I can't tell you how much I need yin in my life, I feel like a missing puzzle piece fell into place for me :) I'm one of those go-go-go! people and didn't realize how important it is to slow down, connect with your body and really LISTEN to what your body is telling you. Yin yoga is what has taught me to be introspective, to slow down and be at peace with where my body is at and to understand it. Thank you so much for this course, for your book, and for your videos. Namaste!!
Jennifer Sacket
This was a great course. I learned so much! It really contained alot of information I was impressed! Thank you!
Ivanna Khorramshahgol
GREAT training Kassandra!!!! You are an AMAZING instructor!!!! Thank you so much for arranging this online course! Can't wait to get more training from you!!! Namaste! Thanks 🙏🏻
Katie Blecker
I finished your Yin training this week and I want to thank you for all of your hard work in putting this valuable course together. The content was super relevant and clear. Initially, I was hesitant to commit to an online-only training as all of my in-person teacher training experiences have been so transformational because I developed deep connections with my teachers and the other people in class. However, I actually really enjoyed the online format and it was immediately clear how passionate and dedicated you are to the practice of Yin, which made my experience very powerful. It was really nice to be able to work at my own pace and replay anything I wanted to watch/hear again. And your manual is super informative, clear, and useful. Taking this course has really deepened my interest in Yin and I've already lined up a Yin class at the studio I teach at. I really feel it is an important practice for those of us with busy lives or who deal with stress and anxiety on a regular basis. I've also just signed up to study with Bernie Clarke in May to continue to deepen this work. So thank you for all of your hard work, passion, and commitment to the work you do. I know you have and will continue to facilitate transformative space for a LOT of people. Wishing you all the best. Namaste!
Maria Haglöf
I just want to say thank you! I learned a lot and this course was amazing
Helen Smith
Thank you so much for this course - I really enjoyed diving deeper into yin yoga, and look forward to going further with any future content you post :)
Sandra Perkins
What a great course! I took a mini-intensive last year with my local instructor and have wanted to add yin to my teaching schedule. This was a great course, detailed with great information and videos. I'm excited to share with others - thank you!
Maria Haglöf
I am really greatful that I took this course. I have already told friends that they should take it as well. So That's a good rating for you Kassandra

Cornelia Mahashakti Balzarini
I recommend this course at everyone. Very well done!
Patricia Proffitt
Hi Kassandra, Thank you so much for your wonderful and valuable teachings of Yin yoga, I am so grateful to have had the chance to learn with you and I cannot wait to begin teaching as soon as possible. I believe that it is definitely true to always be the student first....we have to have experienced all things to be able to teach others what we have learned. Your book is brilliant and very easy to read and digest so well done, I know you spent a lot of valuable time and energy producing this for us all to benefit from. Thank you Tricia x
Julie Marie Bartlett
Thank you Kassandra, I am truly grateful to you for this wonderful opportunity. I completed my 500 hours online and totally validate online learning I have loved your Yin Yoga course and found it to be so full of passion and wisdom, in a succinct and very user friendly manner
I feel ready to share this wonderful practice and feel enhanced as a (new...ish) Yoga teacher. I highly recommend your teachings and your beautiful Yin Yoga boo. I am happy to have access to this course for life including any additionsI would love to connect with you again. From my heart Namaste
Shahad Almomen
I knew the first moment when I saw this course online that it will add a a lot to my knowledge. I love Yin, I feel more comfortable using the Yin asanas names and I know how to sequence a good class. I truly appreciate your effort and time for the amazing course.
Steven O'Neal
Amazing online course! Well put together and flawless execution by Kassandra and her team. Thank you for sharing your knowledge and passion with the world!
Dee Durfee, RY
Kassandra is a very good teacher. Her yin yoga training was quite thorough. She provided a book for yin yoga practitioners to understand chakras, and meridians and provided clear pictures of poses along with modifications. I really enjoyed this course and it has certainly changed the way I teach. I can use the tools I learned for vinyasa yoga as well as specifically teaching yin yoga.
Sizzel Dizzle
Thank you so very much for this program, Kassandra! I really appreciated the "choose your own pace" format, as work and life got a tad too hectic at times for me. Much gratitude for sharing your passion, knowledge, and joy. Thank you!
Lottie Andersen
Love this teacher training! you should do one for Vinyasa too !!!!!
Ricardo Coll
Your Online Teacher Training was great. I had already done most of the classes and I greatly enjoyed reviewing them and I very much appreciated how you designed your course. Would love to see more Yoga with Affirmations in the course in future! Many, many thanks 🙏.
Priti
Thank you, Kassandra! Very well paced course. Every module covers each and every aspect of the practice. Loved your book and the inspiring quotes. Thank you once again.
Maria O'Brien, RYT
I am grateful for courses such as this one that allows people like me to learn from expert teachers. The fact that Kassandra was able to share her passion and knowledge via on-line was very liberating for I don't have the luxury to travel as often as I would like in order to attend to seminars, workshops, and classes. Thank you!

Christine Vallis-Page, RYT®
The online format was a nice balance of TTP, TM and YPLE. The short segments made it possible to pause and review as needed or leave the course to pick up when things get busy. Kassandra is clear and descriptive, making the teaching approachable.
Anita Martin
Thank you Kassandra!! This was an awesome training and I loved how I was able to have access to the program with either of my electronics (iPad, iPhone, or MacAir computer). This was helpful as I traveled and had downtime. Very resourceful and will my practice will benefit; as I continue to work on mastering yoga in my counseling practice. Again thanks!!

Anna Schreckenberg
Thank you so much for this training! I love everything about it from the detailed, technical information to the design and overall clarity! This course has exceeded my expectations (and I have been told by many that I have very high standards and am hard to please ;) So once more: thank you! This course is pure perfection. I loved very bit of it! :) Thank you for all your help and once more - your course was 100% pure joy all the way!
Jennifer Roy
Thank you kassandra for this beautiful training. I bought your book the summer of 2018 when I took my 200hr YTT and fell in love with it and the practice right away. Your passion and wisdom for yin yoga is admirable and inspiring. It made it easy to take in & digest the information you share in the program and put to use. I feel incredibly ready and prepared to go out and share yin yoga at the studio with my students and look forward to this part of my journey as a yoga teacher, and even more as a student of yin yoga myself-deepening my own practice. Thank you for this opportunity-I wouldn't have been able to receive this training at this time if it wasn't made available through online learning, with family responsibilities here at home-getting away for a weekend training is incredibly challenging. Your training, which I knew right away I'd be joining from my own experience of your book alone and how I respect you as a teacher and yogi, and my own experience of the yin practice has been a blessing to me.
Felicia Hilscher
Kassandra, I have been following you for years and didn't have to think twice about signing up for this training! I fell in love with Yin after taking my first class about 7 years ago and knew it was the form of yoga I wanted to teach. I've been teaching it for 3 years now, and your training has sparked new creativity in me and has changed the way I teach certain aspects of my class for the better. Thank you for taking the time and effort to create this training for us. I look forward to becoming an affiliate of your program and connecting with you more often!
Joanna Newton, RYT®
Great job on the Yin Teacher Training Program. You can tell she put a lot of work into everything. Very quick with responses and very informative. Loved the everything about it.
Rosie Robinson
I have done several of your YouTube yoga videos and love the various sequences. Your passion for Yin Yoga can be felt through the videos. This training gives me a better understanding of yin yoga and the practice. The knowledge of this course was amazing, one of the best online trainings I've taken. I love learning so that I continually build on my knowledge of yoga and all it has to offer. Thank you for an amazing course!
Christine Thill
Hi Kassandra, I started your online course a week ago and I really enjoy it. You are a very sympathic person, and I love the way you speak and teach;) (you actually remind me a lot of my lovely cousin who moved out to live in Canada;) I did my 200hrs TTC at a Sivananda center 2010, was pregnant 2 times and was looking for trainings that I could attempt without leaving my family for longer time. Then I saw you on FB, read about your online training, watched you on a video and my decision was made. I don't regret ! I feel so excited to start Yin Yoga. I always thought Yin Yoga is for grannies or unsporty people but now I feel that I need more Yin in my life and I understand that my vision of Yin Yoga was totally wrong ! Thank you for all of that namasté, Christine
Ingunn Elfa
I am so loving this course. I have always been a vinyasa girl, never seen anything else .. until now. Thank you sooo much.
Turra Gorman
Such an inspiring journey with you and your online study. Learned so much and hope to grow in my own practice and yoga business. Great training and thank you.
Tereza Frydmanova
Hello Kassandra. The course was all nothing but delightful. It contains a lot of useful information and your sparkling personality gives a lot to the interpretation. Thank you very much for being my teacher. Namaste
Suriyat Turer
I really enjoyed practice yin and enjoyed the training with you. My favorite is your voice and you timing well when you gonna speak or silent. Absolutely love it. Wonderful training.


Christine Thill
Thank you so much for this amazing online ytt ! You are so passionate, it is a real pleasure to learn from you. 9 years are gone since I dit my 200 hours ttc, now I feel new energy, new ideas, that I can't wait to share with my students.
Claudia Skinner
Loving your course Kassandra! Everything about it. The video presentations, your book and the manual, the overall structure, your clarity and insight and instruction... they are all superb. I really enjoy your classes also. This course will be a wonderful adjunct to my 200 hours ytt. For me it was an affordable and convenient and high standard option. I'm almost finished it now, am very satisfied and glad I chose to do it. I love how I can go back over the lectures and take my time with it all. I look forward to going back over the material and preparing to give my first yin classes. Thank you Kassandra!
Jen Hastings
I really enjoyed how well planned out this training was and thoroughly enjoyed it. Of course I was moving through in order and didn't really look ahead and would have loved if the recommended reading and resources were mentioned at the beginning of the training. Thank-you Kassandra! I have been following your YouTube channel for over a year and love your practices. You have been one of my "go to" online teachers as I have moved my way through my 200HR training as well as the YIN training. Your sharing of your experience and knowledge is greatly appreciated.
Christine Thill
Hi Kassandra. I didn't know you until I saw the announcement of your online ytt. I watched a few videos of you, listened carefully and decided to go for it. Through this I joined the group on FB and I am so grateful of being part of this community. I realize that I was really missing these talks about yoga. I teach on my own at home and have no regularly contact to other teachers and needed new input. So happy rigt now:) Thank you. Namasté
Rachel Star Koladis, RYT®
Wonderful, well thought out, intelligent course that gave me the confidence I needed to begin my own personal practice and begin to teach in my community.

Adriana van de Lindt
Thank you so much, Kassandra for your wonderful online yin tt! I did a yin tt before, and I really loved your creative way to teach yin yoga!
Kalpana Karia
Namaste Kassandra, thank you so much I must say this course was really amazing. Ihave been teaching for nearly 30 years and have diversified my classes in many streams but this is the first time I did a course online. I was a bit skeptical in the beginning but I must say you were just super and the way you designed the course is just remarkable. I'm also going to encourage many of my students and friends to do this wonderful course.
Jessica Fillion
Thank you so much for this online yin yoga training! It was just what I needed living and teaching in a remote location and having a young family makes travel for further education a challenge. I am feeling so much more confident and knowledgable in my in practice as a student and as a teacher! Great work Kassandra. It was a pleasure being a student of yours : ) Jai Namaste.
Dana Benge
Thank you so much, Kassandra! This was an awesome online course on Yin Yoga! I am a newly certified 200 hour yoga teacher who fell in love with Yin through your YouTube videos and wanted to be able to teach Yin with confidence. This class did that for me. I learned so much and the course material was so thorough. I was hesitant to take a class online, but can say with confidence that it was money well spent. Thank you so much for taking the time to do this! Namaste!
Zsuzsanna
Dear Kassandra, I want to say thank you to you. Your amazing knowledge, wonderful talking and teaching style was all worth it. This was an amazing course, I learn so so much! I cannot wait to design, try out and record my first yin yoga class! I was absolutely thrilled about this course and you did not disappoint! Wonderfully and very professionally structured course. Thank you!
Terri Common
Good course Kassandra. You are very articulate and easy to follow. The book is easy to follow as well. Thank you!
Pamela Villanueva Mohr
Thank you very much for the teacher training, i am very happy With all new knowledge. You are a teacher friendly and charismatic. Nice to meet you Namaste Pamela
Michelle Sanchez
I very much enjoyed this course. This was my first online course. I have been practicing with you on Youtube for a couple of years and when I saw that you were offering this online YTT course my soul got happy. :) I have soaked up so much great knowledge about the practice and teaching of Yin Yoga and have already begun implementing it into my classes. Thank You for Sharing your gift of knowledge and passion for Yin Yoga with all of us.
Kristen Butler
I am so happy to be here. I love your course! I am glad I will be able to bring Yin to my students. It is my passion! Thank you so much for offering this certification!!!
Cate Johnson
Dear Kassandra, This has been a wonderfully thorough course! I will definitely use your teaching tips not only in my Yin classes, but also in my broader offerings. I especially appreciate your focus on service. And--LOVE your book! Thanks a heart-full! Namaste, Cate Johnson
Christina Ortega, RYT
This course was rich in information and thorough in explanation in all areas from philosophical, physical, and practical application standpoints.
Anna Marie E Green
Thank You for a fantastic training of Yin Yoga, this helped me take Restorative Yoga to a different level and to give a great opportunity to balance between vinyasa and deep fascia release yoga for myself and my students! Thank You again for offering this, and the book is great too!
Iva Brncic
Love your passion and your easy explanation! You make things clear and very attractive to learn :-)
Alicia Bosley
Thank you so much, Kassandra! This was such a beautiful, practice-enhancing, life-enriching experience! I have been practicing yoga for 16 years and have been following your Youtube channel for at least half of that. Such a privilege to get to train with you! I can't wait to begin to integrate this into my own practice, as well as my teaching. Bright blessings and namaste!!
Adrienne R Cash
Thanks so much! I'm excited to see the additions to the trainings!
Melina Sedam
Thank you so much Kassandra for this amazing training. So much info and I love how everything is explained. Lots of material, not only to read but also videos!!!! So happy I did it.
Suzana Paklar
Dear Kassandra, my heartfelt thanks for the experience going through your training and enjoying your online classes. As the saying goes, there is a time for everything, and it seems this was the right time for me to meet with Yin yoga; after years of practicing more active styles and building openness and readiness for more stillness and reflective practice. And being able to access it on line, to practice and to learn, is a real gift. Thank you for all the effort in making it possible for me, and for many more people! I look forward to continuing enjoying your teaching! Suzana
Letizia Menziani, RYT®
Kassandra has a simple and yet very effective way of explaining things. The course coversall the things you need to know to add yin yoga to your teaching styles, yet she encourages everyone to practice as much as possible (the only way to actually be a good teacher - being always a student). I definitely recommend this, especially to those who can't find an in person training to attend.
Florendia Lambrou
I've been teaching vinyasa yoga for years but really needed this yin course for my personal practice. Thank You so much I have learned so much new information, the course is awesome and you as a teacher.
Isabella Masserini
Thanks so much Kassandra. It's so important for me. The last month was so hard to prepare myself and to study your book (I find it in italian language). I love Yin Yoga so much. Thanks thanks thanks. I hope to meet you in person in the future. I've got 3 kids so for me it's not easy to move all around the world, but I hope to meet on your next trip in Europe. Thanks again. This teacher training is so well done and well explained. I love your classes.
Donna Cranston
Thank you so much for this beautiful articulate training. I loved your way of online training. You are a natural teacher trainer and your approach is so practical and down to earth. I have a 240 YTT and 90 YTT refresher online training. I learnt a whole new set of tools to use in my teaching and excited to have a new outlook on sequencing my Yin classes. Highly recommend this Yin training to anyone who is not sure whether to or not it is definite YES you should !! I also love your YouTube channel. Keep up the fantastic work Kassandra 💗💗
Bonnie Taylor
Excellent teaching and content. It certainly is informative and makes my insight into Yin so more powerful. Thank you so much.
Susan Redmond
Thanks so much for the training a refresher for me as it's been about 5 years since my prior training. I work mainly with seniors who really enjoy this practice for their joints and tissues and the time to be in pose and reflect, breathe and relax their bodies. The modifications are very important as most have limits due to the lives they have lived in their bodies.
Suzanna Segura
A lovely online course - Am Yin obsessed ! I live and breathe it everyday ! Thank you ! I hope that you come to the UK in the future so that I can come to a class ! Sx
Cassie Scoyne
So Excited to dive deeper into my YTT. I was on the fence about an online training for a few months and after 3 attempts of trying to take courses in person (your's being one of them) I figured it was finally time to give in and try the online course. The idea kept coming back to me and when something does that in my life I feel its a sign to go ahead and do it so here I am!! Yin was actually the very first yoga class I took and have always loved it from working long days in a fast pace environment. Yin always helped me to slow down and feel grounded. Can't wait to learn more about it! Thank You for this option to grow Kassandra! : )
Vickie-Marie Osborne
I thoroughly enjoyed this course, and the quality of the teaching and resources were amazing. Thank you very much.
Nikki Carla Cook
I started this training months ago and just now came back to it with the new, added content. Overall it is an excellent course with great content! Thank you for offering this online. I am a 200 RYT and received little yin training in my program. So this was a great continued education that has been so convenient to learn online.
Vickey Zapelli
Completed the Yin Yoga Training yesterday. It was comprehensive, informative, and engaging. Thank you for adding the new content and your dedication. It was through your channel that I learned how to embrace the discomfort in order to connect with my inner wisdom. I'm excited to practice this style both with myself and my students.

Victoria Zee
I absolutely loved this course. It was comprehensive, informative, and engaging. Thank you!!!!
Michael Margolis
Kassandra - Wonderful course. Thank you for helping make the practice of Yin Yoga not only accessible, but relevant and practical. I have been practicing yoga for 8 months and Yin in particular for the past three. It has made a positive difference in my life and am excited about the prospect of serving as a resource for others. Thank you again for all you do sharing your knowledge, insight and joy of the practice.
Christopher Gray
Yoga with Kassandra's Online Yin Yoga Teacher Training was excellent. I was initially skeptical about taking an online YTT, but Kassandra has a video that addresses any concerns and quells all objections. I was convinced after watching and promptly bought the course. The course comes with a beautiful manual that arrived by post within days (international delivery, as well!) The video course is divided into 2 sections: first covering all aspects of the history, theory, and purpose of yin yoga; the second section gets into the practical details of designing sequences and teaching classes. Each section has several videos, each of which are intelligently put together. The information is thorough, well-organized, and delivered very well. The course is pedagogically sound, useful, and interesting. And, of course, Kassandra's gentle and friendly presence is with you throughout. At the beginning of the course, I was pleased with its quality. At the end of the course, I was sad it had come to a close. This online training is an excellent course, and well worth the tuition cost (particularly given the materials and life-time access, which means you'll have access to any updates or new materials added in the future).
Toni Watson
Thank you Kassandra for a wonderful course! I am extremely grateful to have found you when I did. I learned SO MUCH about Yin Yoga. you clarified most of the questions I'd compiled from my reading and practice!
Fabiola Lancellotti
I have just completed the test and I am feeling a mixture of deep joy and sadness for having finished this marvelous journey with you! I have had the pleasure to meet you at your very recent yoga retreat in Costa Rica, where the afternoon Yin yoga practices led us all to a profound peace of mind and great sense of relaxation. As soon as I came to know that you hold a Yin yoga teacher training, I enrolled, and here I am, happy, and admired by your professionality and kindness: these two qualities together are rare! The program is so well done, interesting, and not difficult to understand. The manual is so helpful, and full of important tips, and so is the book! I have been teaching Hatha yoga for the last 3 and a half years, and look forward to begin teaching Yin! Thank you very very much, it has been a super positive experience!
Cristina Hanney
Thanks so much Kassandra , Fabulous teacher Training , You are an inspiration ❤😊🙌
Allison Halley
Great program and level of detail - thanks!
Christine Vilmar Lake
I'm so happy I found this training all the way in Denmark :-) I had the same feeling with finishing this course- as I did with my Reiki healing course- I came in through one door- and out again through a new door- changed- with new perspectives - new ideas- new body- new inner peace- and a deep sense of that Yin Yoga and meditation really need to get out to people- out there and I cant wait :-) I have been working as a nurse of hospital psychiatry - so the chapter in the end about Teaching trauma sensitive yoga inspires me alot - and I already ordered his book. Thank you for making this course so inspiring with such a good sense and respect for the roots of yoga and meditation :-)
Meredith Lombardi
Thank you for sharing your knowledge and energy through this teacher training! It has been a blessing in my life and I hope to share that with others.
Charlotte Francois
I'd like to thank you as this has been an amazing journey and I wouldn't have been on it if it wasn't for you. I have taken this training as a yoga student (not a teacher) because I am exploring the possibility of becoming a teacher but... you know, baby steps. There are several things I will be taking with me from this training. First of all, the training taught me that I shouldn't be comparing myself to other teachers (or students) as I will need to find my own teaching style. Another thing I take away from this is the sense of community that I experienced. Third, I am comforted in the fact that I want to share what I know because I have experienced the benefits of this practice for a while now and am certain others can too in their own manner and experience. I am encouraged to become a yoga teacher and will be starting a YTT soon. Last thing I want to share is how much I loved the trauma informed yoga section which was so interesting and brought by beautiful knowledgeable people. Very grateful for Brandon's interview and will most certainly purchase and read his book. Thank for sharing your knowledge, thank you for sharing your amazing classes on YouTube. To me you've been the best fit and therefore I am immensely grateful. Keep up the great work! Thank you.
Runa B.M. Tomasdottir O.
I really loved this course in every way and am super excited to add yin in to my classes. I thought generally it was well explained and loved you bringing the chakras in to it because I teach kundalini yoga based on the chakras.
Colleen Shy
This Yin Yoga teacher training with Kassandra has been truly amazing!!! She is so knowledgeable and such a wonderful teacher! If you are looking to further your education you should definitely enroll in this program.
Laura J Aitcheson
Kassandra Wow! What comprehensive and motivating course. I love your attention to detail and authentic teaching style. I enjoyed learning, the content is so well put together and relevant. Can't wait to teach Yin Yoga. Sign me up for your next course!
Martina Matheisl-Schmid
What a wonderful training full of helpful content! Thank you so much, Kassandra ❤ Looking forward to teach my first Yin Yoga class next week 😍
Michelle Langley
Thank you for this training. I became familiar with Yin through another online training in which you were a part. I knew I wanted more, and was so thankful to have found this course. Great content!
Stephanie Riggs
Thank you so much for your time, love and gift! I look forward to sharing this with our yoga community much love
Sia Gosheva-Oney
Thank you for a really amazing course! :-)
Peggy Pidgeon
Lovely teaching. Clear, concise and knowledgeable instruction. I wasn't sure about taking the course because I am not sure if I would like Yin Yoga. I have come to appreciate the calmness and the increase of flexibility in the joints especially for those of use older yoga teachers. I am not a big talker during class as in instructor and loved your quiet but effective teaching style.
Kim Harrell
Thank you for this amazing training! My yoga classes will surely be enhanced by it.
Tanja Heiskanen
Thank you <3 The course was really nice, very clear teaching and good examples - and lot's of materials to continue own studying :)
Frequently Asked Questions
When does the course start and finish?
You complete the course on your own schedule. Begin whenever you're ready and go at your own pace!
Do I need to a be a yoga teacher to take this course?
Not at all! This is open to everyone.
Will this course certify me to be a yoga instructor?
This is not a 200 hour teacher training, it is a 30 hour training for continuing education. Although there are no legal requirements, it is strongly recommended that students complete a 200 hour training program prior to teaching.
Are exams required for course completion?
Yes, the final lesson of this course is a multiple choice quiz.
Will I receive a certificate of completion?
Yes, the certificate will become available once you complete the training and pass a quiz. This is a printable certificate.
Is this Yoga Alliance certified?
Yes, yoga teachers can submit this course to Yoga Alliance for 20 hours of non-contact continuing education hours. There is a video in the course which shows you exactly how to do this.
How much does the course cost?
$489.00 USD (payment plan available, see below)
Refund Policy
We value integrity and believe students should honor commitments made. There will be no refunds for this transaction, please make sure you are ready to commit to this training prior to enrolling.
Are the modules and lessons available for download?
No, the instructional videos can only be watched within the course itself. This is to prevent the content from being re-uploaded or illegally distributed. Rest assured that you will have lifetime access to all of the material in this course. However, the Yin Yoga Training Manual and the yin yoga classes are available for download.
How long will I have access to the course?
Forever! Once you enroll, you will have lifetime access to the course, including all new content added in the future.
Will I receive any course materials?
Yes! Once you enroll in the training you will be prompted to enter your shipping address. You will receive a copy of my book "Yin Yoga: Stretch The Mindful Way" via mail. (Please note that shipping times vary based on your location, allow up to 3 weeks for the book to reach you). The course also includes a Yin Yoga Training Manual which you can download and save to your computer or print out.
Will this course be updated with new material over time?
Yes! Once a year we will be adding new content to the Yin training program, and existing students will automatically be granted access to the new version for free. Our new content will include new modules based on feedback from participants, which we will gather, assess and act upon by the fall of each year.
I took Brett Larkin's Online YTT which had Kassandra's Yin module. How is this different?
The lessons included in Brett's training are also included in this one but with lots more content added! This training also includes a copy of Kassandra's book and a yin yoga teacher's manual. Brett's grad students received an exclusive discount for this training, please contact her for more details.​
If I have trouble or questions during the course, who will I turn to for help?
You can email Kassandra with a message at any time. Reach her at:
[email protected]
Once you've signed up for the course, you'll also be able to leave questions and comments within the program.
Is there a payment plan?
Yes! You can either pay in one lump sum of $489 USD, 3 monthly payments of $163 USD or 6 monthly payments of $82 USD. Note that payment plans CANNOT be cancelled and there are no refunds for this training. Make sure you are ready to commit to this prior to purchasing.